"Black History Recognition"
May 25, 2010
1.)Black History is very important to me.
2.)It's going to make more people finally be free.
3.)Black History Month can change lots of lives.
4.)To make people have energy and the power to thrive.
5.)History is left for beauty and prosperity.
6.)While others seek it for knowledge and integrity.
7.)I ask myself why do most people forget about Black History.
8.)Is it because we all live sin and don't have enough mystery.
9.)Is it the fact that my generation is to young and cant pick up an encyclopedia.
10.)Or are we to busy on the internet and listening to the media.

11.)I know I haven't picked up a book in my spare time.
12.)Not even an article that only cost a dime.
13.)I have been taking my Black History for granted.
14.)Some people see it as if it's enchanted.
15.)I know Black History is important in my heart.
16.)After all I am African American at least that's a start.
17.)I know a little something about Rosa Parks and Martin L. King.
18.)Muhammad Ali whose punches really sting.
19.)Harriet Tubman who discovered the Under Ground Rail Road.
20.)While Madam C.J Walker who hair products really sold.

21.)Black History is important to me because it shows respect.
22.)While others have to watch as they learn to adapt.
23.)The courage, intellect, and audacity our Civil Rights leaders had shown.
24.)Who inspired the kids and watch them really get to be grown.
25.)My people had been through blood, sweat, and tears.
26.)Who dreamed every night to over come their fears.
27.)Walked for miles to reach the North Star.
28.)And never gave up to go extremely far.
29.)They were running like rats being chased by cats.
30.)During the middle of the night only relying on the moons light.

31.)I now realize what our people had been through.
32)It's time for me to say the things that are really true.
33)The evil melody of people voices that always put us down.
34)But look who ever thought that a black president would come to town.
35)All I have to say is we are finally free.
36)This is why Black History is important to me.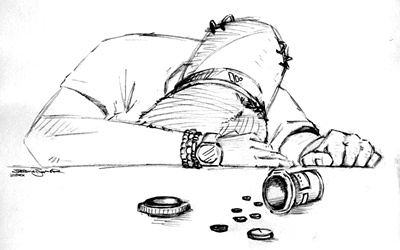 © Jeremy B., Austin, TX