Revolution
May 25, 2010
A cardinal calls.
Soft, solemn tree speech—
The creaking of boughs over my head.
The murmur of the Canoga crick behind me,
A little louder with the pushing wind.
A cricket or two croon, sadly.
Fuchsia light hails the sky,
Between halo clouds, lemon light—
It rips with one last breath.
Winds cool, shaky in the rain.
Sharper rain. Acid rain.
Hail. Snowflakes. Dust storms.
My limbs are creaking, hurt.
The shouting wind beats me,
A little stronger with the thunder.
I can only think of him, and I drown—
So do all of my senses, emotions, everything.
It's not a case of evaporation,
Like revolutions hushed up in Chechnya.
I'm like water. I return to soil.

A cardinal calls.
Life in love is a revolution.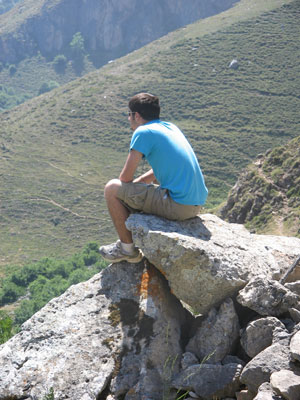 © Bonnie K., San Antonio, TX