A Memory
May 25, 2010
A simple melody breaks the air.

Memories of long ago awake—
There's smells of scrapple and pine.
And the same swings still do shake,
In the upper Midwest, by columbine.

I feel the exact winds push me,
As I stare into the foreverness of Clyde.
And Wisconsin skies still loom over me,
In a flood of purple-pinky wine.

I can see his face still glued right there,
A picture in time, one that no zone,
No boundary, no galaxy, no universe
Breaks the sound of his voice.

A simple memory breaks my heart.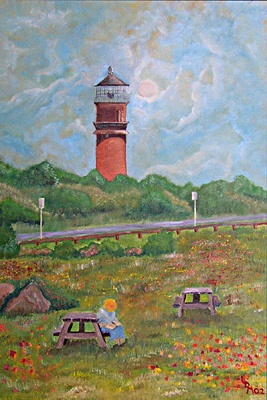 © Lauren M., Scotch Plains, NJ