Lovers Fleeing Macgregor
May 25, 2010
Rain beats the meadow,
Like how he beats my heart—
And the blue sun, lying low,
Is slowly breaking apart.

We run past Ayr, past Glencoe,
And felt the rain pounding out backs—
Always fearing to face our foe
Solemnly, slowly, following our tracks.

Lightning streaks, clouds quake,
Like how his eyes dart past—
Suddenly, Highland creatures wake,
Running from us so fast.

We run past Inverlochy, past Glenshiel,
And feel the wet grass at our soles—
But trying, willing to reveal
The true love felt at our souls.

He holds me close, I feel his breath,
Sweet, blowing on my bare shoulder—
But never forgetting the dire wrath,
The foulness of Macgregor.

We run these hills here, forever,
I feel him beating my heart—
We run these hills here, from Macgregor,
But we're slowly breaking apart.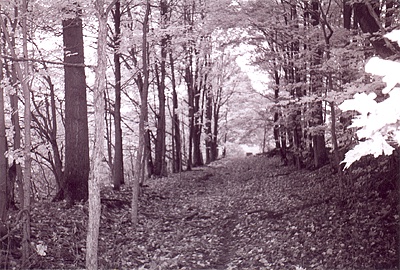 © Casey P., Howard, OH