Harrison.
June 1, 2010
Sometimes I wish it would rain lots.
And thunderstorm like it used to.
With winds howling and crashing into thin vines
of the trees that hold your house number.

I don't remember your house number.
Or your room, even.
Because you moved it and painted the walls red
even though they were better with chipped white.

I wish we played with legos.
And play mobiles,
And that one rug with all the roads on it
never did get old.

(I just didn't tell you)

Where are those plastic plates?
Or those colorful cups
that held memories of our summers
in their Ikea produced walls.

I planted those flowers around
your brick, you know.
But I guess you never did find out
because you don't much pay attention.

I wish we'd go back
to spilling smoothies
on floral couches
and falling asleep to false lyrics.

I wish we'd go back
to riding bikes on dark pavement
and crashing into rocks that called our names.
The fountain in the afternoon,




the pictures under the glass table,
my sunburned cheeks
from that one day we spent
across from the hotel.

I want to fill old journals
with endless amounts of you
and a side of memories
scribbled on straight lines.

I want to be seven again,
just for one day,
so I can be with you,
Harrison.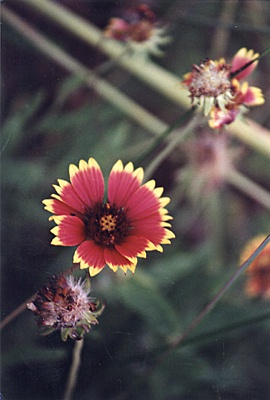 © Brian G., Phoenix, AZ