Fishing at Midnight
May 25, 2010
Its Midnight.
The crickets chirp and the water is still.
Setting out
Its Midnight.
The walk is peaceful and serene.
Not a cloud in the sky as I arrive.
Its Midnight.
No flashlight needed
The moon a perfect white spear in the dark sky.
Its Midnight.
The hook is tied and the minnow, dripping, is set
First cast into the black.
Its midnight.
The bobber glows green
Its watched with a vague humor.
Its midnight.
The green glow moves ever so slightly
From relaxed to alert.
Its midnight.
The green glow vanishes in an instant
the hook is set.
Its midnight.
On the lake
Ruggedly peaceful.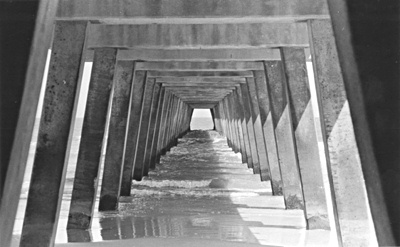 © Megan S., Marblehead, MA