The Answer is Simple, Live
May 24, 2010
Simplicity a word that does not exist in my lexicon
it is an antonym for all that I am in life,
and with four cylinders a wrench and a stethoscope I set forth to cure this country.
And in order to discover the world around me I link adventure and change.
I feel the pain of the leper's lesions,
and the loneliness of the entire colony while on this road.
And while in this war-torn wild that is my home
I have saved in love,
I have killed in fear,
I have drank in sin,
I have lead in courage,
I am a lover a fighter a father and a son.
I am the face of a word that inspires action.
I am the name that starts the fires of passion in the heart of this universe.
I am the image tht stirs worry and regret in those who are corrupt.
And to those who find themselves with debts now due,
I am your demise.
I am Argentina,
I am Freedom
I am CHE!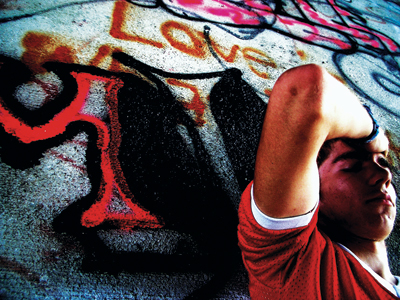 © Sindha A., Champaign, IL