My Moon
May 24, 2010
I reach the first star
And begin my journey again.
Back to the one place I want to be.
I climb the sky like a latter.
Hand by hand, foot by foot;
The stars as my stepping stones.
Further into the dark atmosphere I continue,
Getting closer and closer to my moon.
Finally, it's right here in front of me
The place I had worked so hard to get to.
As I leap off the last star,
My feet slip from under me.
The tips of my fingers scraping the edge of my moon as I fall
Bits of the moon beneath my fingernails remain,
Reminding me of how I lost what I had right in front of me
I begin a fast decent back down.
Down to your earth
Never getting back to my moon.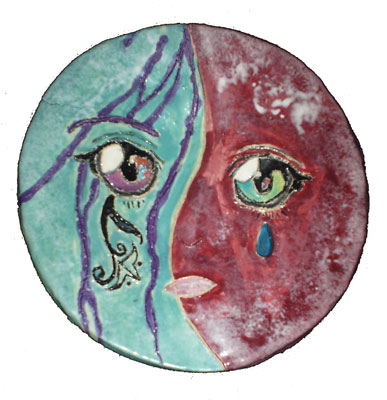 © Angel V., Tecumseh, MI