I Am, What Are You?
May 13, 2010
I am a monster, dinning with angels.
I am a sinner, sleeping with saints.
I am the pain you feel, Your very breath taken away.

I am the words you can't say.
I am the feelings you can't act upon.
I am the twist in Your stomach when filled with rage.

I am a terror, in a placid place.
I am a gift, in a deserted space.
I am the wish, You never wished for.

I am the poison in your mind.
I am the regret you feel at night.
I am the stillness in your stolen midnight's breath.

I am the lies, the hate, the hope.
I am the rage, the vain, and the smoke.
I am a pattern you can't trace,
I am the distance to finish the race.
I am untagnible, unexplainable, unrelatable and cold.
I am unfixable, insatiable, undetached and bold.

I am every bit sorry, and every bit not.
I am everything you need,
yet nothing you'd want.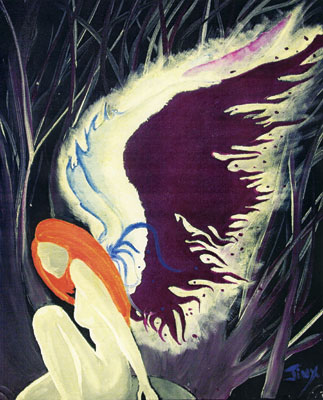 © Megan B., Youngstown, OH