Wallpaper
May 23, 2010
I've been feeling so alone.
like I'm not worth the time.
It's as if I'm blending in with the wallpaper, and the furniture.
glad to not be seen.
I'd rather dissapear for the time being.
But here in the wallpaper and the broken in couch, it's getting very lonesome.
Sinking deeper into the cushions,
I let the couch drown me,
just to remember how it feels to be held.
No ones ever held me as close as these walls i've become.
That never used to bother me..
but lately i've been very lonely.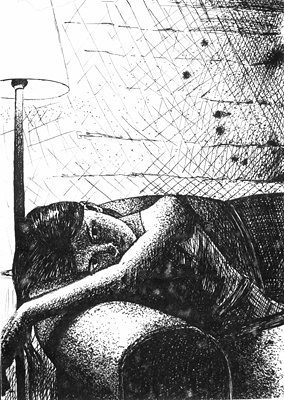 © Elisabeth R., Elmont, NY