Pretty Lights
May 23, 2010
And the lines blur into
preordained spheres,
infinite in their luminescence
They hover above as we
cavort amoung a grid of light and shadows
(the darkness defines)
and we speed along, never questioning our own existence.

And we don't notice the sordid,
the ugly, the derelict, although
it exists
(like the darkness, it defines)
So are we merely players?
We are equivalent only
to our worst denizens
but we hide this fact away neatly
shelving it behind
public works projects
giving it a face lift,
a makeover, an intervention.

A city of lies, here we are
and here, we lie, at last.
We tread a path upon
the hallowed earth that cannot
be refuted- but in the end,
the systems will crumble,
the grid, dissolve, and we will be
unmasked.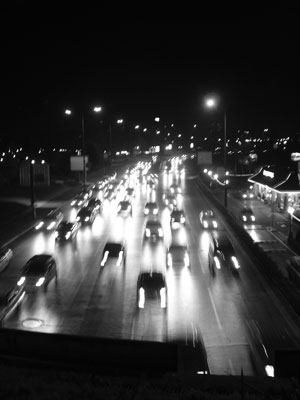 © Marietta S., Pleven, Bulgaria