(ME!) vs. (YOU!)
May 23, 2010
(YOU!):

You're high class and spoiled!

always taking and spending never giving!

each day is a new personality change for you!

(ME!):

I'm middle class close to poor!

almost never asking for anything, not from any one!

I always give and don't expect to receive!

each day I'm always the same, not a single change!

(YOU!):

Always worried if something benefits you!

thinking the world is wrapped around your little finger!

Like you're a puppeteer and we're all the dummies on strings for you to toy
with!

(ME!):

Always wondering if what ever I do/ don't do will benefit someone else!

thinking I'm just another person trying to make it in this world!

I'm getting rid of my strings and shoving away my puppeteer....... it's
time I do something with my life with out being under someone's control!

And you know what if feels pretty good to be( ME!) , but the question is...
how does it feel being (YOU!) ?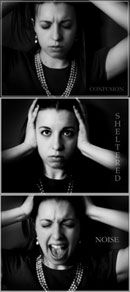 © Michelle B., Blairsville, GA