shut up
May 18, 2010
"shut up"

those words choke out
of your mouth like a sneeze
forgive me for wanting to laugh
or don't,
but the comedy of your inexperience
with those wicked words
is undeniable.

"i hate you"

now we're getting somewhere
that's right, just let it out
tell me what i already know
what you say without words everyday
be brave enough to hit me
with the vibrations of your screams
instead of the silent, cautious poison of your indifference
your subtle, subtle indifference
your potent, subtle indifference.

"just get away from me"

this is good, this establishment of
physical boundary
physical distance
it matches the emotional one
it makes it all crystal clear
now i don't have to guess anymore
or wonder
or cry
from not understanding
thank you.

"i don't even want to look at you"

i don't want to look at me either
so where does that leave us?
will my face become white
become nothing
because neither of us will look at it?
is that what you want?
why does my evil repulse you
when the same bile courses through your veins?
we aren't as dissimilar as you think.

"i hate you"

there those words are again
you think they're your final blow
your killing blow
but those words are weak
they tickle me pink
because if you think that those words
will be what destroys me
you're wrong
those words haven't even tipped the scale
all that you've already done
to me
was enough.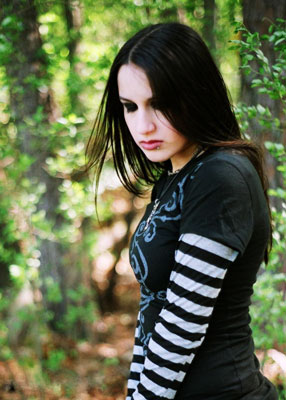 © Rebecca B., Marietta, GA