Change in Sight....Looking too Far
May 18, 2010
Looking through the window
Nothing seems to faze me.
A rock thrown at me head.
Stupid, mean, hurtful things you said.
Is that you I see?
I struggle to try and see past the trees, the homes, way too far to even attempt.
Stupid me.
I feel as blind as a bat.
As I stare deep,
Far.
As far as far can be...finally.
Something catches my attention.
I see nothing besides the little, good things.
Busy bees
Blooming trees
Ants on shopping sprees.
Birds chirping,
Their feathers perking.
Everything is happy...in general.

What they don't know...
Darkness is falling in.
I can see it...as well as everyone else.
They've been telling me all along.
The clouds go from pure white to pitch black.
Queen bee isn't happy.
The trees are blowing wildly.
Ants scurry home.
Birds' beaks quickly become sealed.

Finally.
BAM.
There it is.
It hits me like a cannon.
Two years past.
Gone. Forever.
Never to be taken back.
Now I see through the window.
I see past everything...
I see past everything...
Only to see you're not there.
No where in the distance.
Gone from memory.
No other happiness is more important than my own.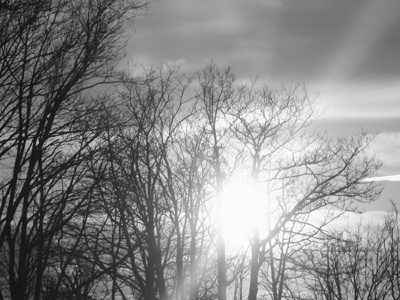 © Emma C., Gardner, MA