Void.
May 18, 2010
Void

Silence
Screams through the dark
Listen closely
Maybe you will hear
The breaking of one's
Gentle heart.

Hush,
Listen for the beating
Of skin on skin
Maybe one day
He will stop
Breaking her gentle heart.

Peace,
Silence envelops the scene
As she lays crumpled on
The floor
She watches as he walks
Right on out the door.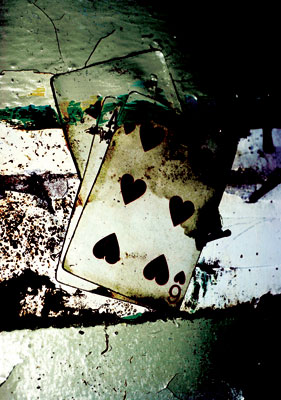 © Tracy A., Scarsdale, NY