Dearest Sir
May 18, 2010
My Dearest Love -

My heart! -
Oh, it cries out for thee!
The want to be in thy arms
Is becoming unbearable!
I wish that there were
Some conceivable way
For our two souls to be together!
But, alas, there is not -
Not at this present moment in Time.

To feel thy breath upon thine cheek -
Oh, my heart quickens at the thought!
To hear thy voice,
I tremble with want!
Oh, why does Time and Space
Separate us so?

My dearest sir,
I cannot begin to express
The height and breadth of
My love for thee -
There isn't enough Time
In the world to do so!

And so, my love,
I must depart.
I shall hold thy last letter
Tight to my bosom
And pray that your next
Shall convey similar tidings.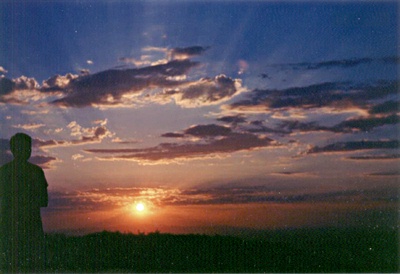 © Jovee B., Dededo, Guam