Not Thinking of You.
May 18, 2010
I have nothing on my mind.
I am not thinking of you
Of the way you looked at me.
I am not thinking of walking a thousand miles
Just to see you.
Because I'm not the girl you used to look at
In the way that lit me up on the inside.
Because you're young on the inside,
Where it counts
and I'm so tired of waiting for you to grow up.
The walls of the house I built for our future are falling,
the old letters I wrote you blowing away in the texas storms,
and I'm building a new home for myself.
Its never empty and I'm never alone
The walls are sturdy and the nebraska winds stay outside.
and I don't stare out the window waiting for anyone
because they are already home.
I admit
I miss you somedays.
Somedays I wonder if you miss me too.
But I know that I am not what you want,
And that if you weren't good to me before
You won't be good to me now.
And I deserve better.
I deserve a life I love,
Where I am loved
And so do you.
But most days,
364 days out of the year,
you are not on my mind.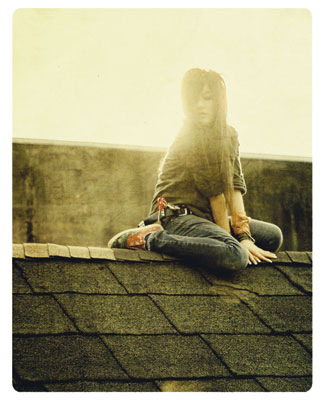 © Hailey J., Lake Oswego, OR