Hand in Hand Through a Hallow Path
May 18, 2010
You don't know what you've put me through
But its okay I've forgiven you
You're the place I go when nothing is right
And I wonder what I mean to you
I play scenarios in my head with you intact
Everything seems so bearable
Isn't it strange you're my place to hide
Can you believe how far we've come?
You've watched me stumble and come undone
I've watched you be so close and drift far away
Can't fake this
There's that path very long and narrow
It's haunted by everything
All that's left is nothing
Never been touched
I can't feel this
But I do anyways
Do you believe that the way it should be
Is what happens in my scenarios
You should see!
One person walks that path even though its us
We're one to embrace the haunted
To torment the doubts and ghosts
Then sometimes I'm scared to fall into dismay
Afraid of crying
Never been able to describe it this way
But I'm afraid of trying
You're the one that keeps me all excited
Got me begging for more
You've got me falling away
Forget reality this fairytale is too sureal
I'll keep crawling back
I'll never leave tried to break boundries around you
Down on knees and weep on the floor
Dead in my mind
Never feeling how I tried
I met someone who hated the world just as much as I did I've never found out how I survived
When you could've just let me die
My hands are stained with love
Wish I could fake it but you take my breath away
Myself as my enemy wish I could take it away but you do
You grip my pain and it disappears
You can't pretend were not the same.
Do you find yourself in the grasp of the world
Suffocating as if you're diaphragm has busted
I'll take it away
These worlds will be here when we're gone
And my words will last forever.
If we fade againts the wind
With blisters strewn across our hearts
You keep them there so the memories stay around
Have you ever wished for fire to burn away cheap complaints?
If we made the simple mistake of falling and
Watch it blow minds,
Let it slow time
Close your eyes and defy
Close your mind to reality
Let's fearlessly deny
Give me your open hand
When it feels like your losing everything
I'll bleed sincerely for you
The tongue inside my mouth is not for sale
And when my soul begins to fade because
I don't believe in this world
Ill rise above it when I hear my heartbeat
And as it screams your name reminding me of you.
Let's walk hand in hand
Take the bullets
With our life on the line
Walk through acid rain that'll melt away fear of separation
Even though a thousand times before
I wondered if there might be something more
There isn't
It's just us.
One.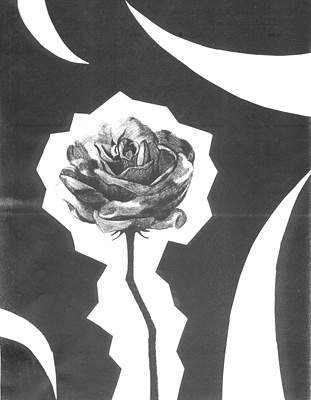 © Jeanette M., Phoenix, AZ