Smile
May 16, 2010
He pulled her from the wreckage.
Her eyes glazed with tears.
Blind to the diffident love hidden inside.

Gone.

She cried out,
Come back.

Searching for a reply.


She was alone,
no where to go,
a slave to her own humanity.
A smile crossed his face,
as he watched her stumble away.

Further.

Further.


She continued further into the mists of her own insanity.
Part of him still remained..
taunting her.. Never letting her forget.
Until the wind grew, and the rain came down.

The waters rose around her and again she was trapped.
He called to her again and she wept.
Tears falling into the sea of despair surrounding her.
He reached out. She turned around. She couldn't touch him. He was poison to her soul.
She disappeared.
Out
of
sight.

But he followed.
Not once leaving her, although she was dying, soon to be gone.
Torture to her senses, She wanted him to leave.
Leave her to be consumed.

He needed her pain, her tears, distress
to feed his own heart.
His heart, empty, avoid of life.
Just shadows remained.


Only she could fill this chasm.
A hundred souls had fallen
and none had returned.

Inhibitions no more
she crawled inside
with no end in sight.

Then suddenly it came into sight
the space, the emptiness
which could never be satisfied.
And she knew the was no way back
no way she could return
to what she once knew.

She was forever changed,
his name was engraved on her flesh
she could never forget.

She was broken. And could only move towards her fate.
Knowing what was to come
she embraced it
welcoming the cold grasp
of what lay beyond.


He smiled
again
for the last time.
She was no more
her mind forever to float
in the abyss.

A whisper, from his lips
glided through the air.

For years it traveled.


But finally she smiled..
She understood.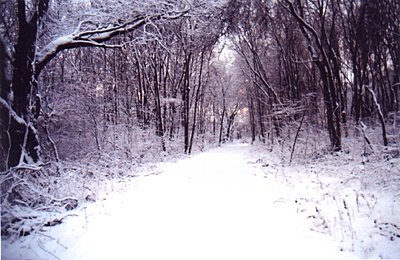 © Thomas W., Scituate, MA