A Walk Around the Lake
May 15, 2010
Lap 1:
Just begun.
Cool breeze,
at ease.
Late in the day,
with not much to say.
Soft breaths,
small steps.
Lap 2:
More to do.
Chilled air,
much time to spare.
Thoughts dwell,
feelings spill.
Red nose,
firm toes.
Deep breaths,
heavy steps.
Lap 3:
No one but me.
My mind surrounded in blurs,
loneliness occurs.
The empty space,
overwhelming the place.
The spot beside me,
where I wish you would be.
A feeling of need,
heartache guaranteed.
Strong breaths,
continuing steps.
Lap 4:
Not wanting to do more.
Last time,
and I wish your hand was in mine.
Driven forward,
with only home to look towards.
No way,
to find the right words to say.
Trying to find the answer
Lap by lap,
day by day.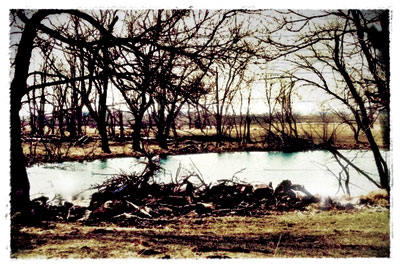 © Chelsea G., Farmington, MN