Sleepovers!
May 19, 2010
You invite your friends over to spend the night,
you don't want to go to sleep because of the lights so bright.
Playing Truth or Dare for five hours straight,
one of your friends ask you, "Who would you date?"
Baking a cake two feet tall,
sugar, flour, eggs, is that all?
Prank calling the guy at school your wanting to hit,
telling him that he's won a signed Babe Ruth baseball mitt.
Sneaking up to the kitchen to get a snack,
one of your friends runs into your mom's plant rack.
You run back downstairs so you don't get in trouble,
you hear the sound of your tummy rumble.
You hurry upstairs to get something to eat,
you hear the soft sound of puppy feet.
You give your dog a small white bone to keep him quiet,
you grab something healthy because your family is on a diet.
When you eat your snacks and watch T.V
one of your friends fall into a deep sleep.
You go upstairs to get a bowl of warm water,
you fill it up to about three quarters.
When you go back downstairs to pull the prank,
it's all ruined because your friend is awake.
You look at the clock, it's two AM
you all settle down to stop the mayhem.
When everybody settles down for bed,
you hear your friends giggle because of what you said.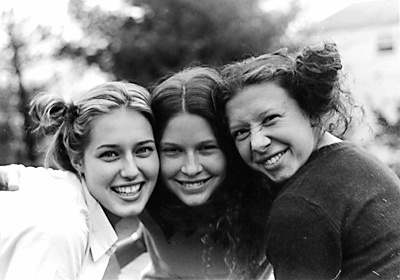 © Deepa P., Lansdale, PA