Missing You
May 19, 2010
Weeping loud,
Falling hard.
Feeling like glass---
every broken shard.
Falling down,
Just to get up again.
Please, tell me,
Will it ever end?
Moving slowly,
The world slipping by.
Trying so hard,
Not to cry.
Falling down
on hands and knees,
Wondering what would have happened
If I'd been the one to say leave.
Slipping hard,
Falling fast---
Insanity!
Just beyond
My reaching grasp.
Driven by fate,
Down so low---
My head in the water,
Just letting it flow.
Leaving forever,
Having to let you go.
It's not easy,
Recovering so slow.
Never seeing you,
Not ever again---
It leaves me feeling
Flattened and thin.
Missing you
With every thought and breath.
Life without you has no glow.
I'm trying hard
To let you go.
Walking along,
Facing the wind---
Trying to be strong
To live and mend.
Those moments with you---
I'll never forget---
One's no one could ever take
Or give.
Crying at night,
Faking the day---
Missing you
In every single way.
Heartbreak in heaven,
Or pain in hell---
Without you,
I really can't tell.
Letting go,
But holding on.
All I know is that I have to be strong---
All of my being---
Just to move on.
As each day goes by,
I heave a sigh,
And wait for the tears to fall.
Sitting by the phone,
Waiting the call,
The tears in my eyes
Are revealing my lies.
I miss you
But I'm facing the facts---
To me,
You're never coming back.
You'll always be special,
And that is why
I'll be missing you,
Wishing I'd said goodbye.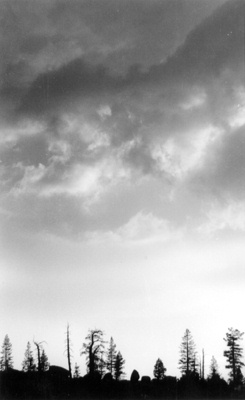 © Steve S., Marblehead, MA