Always Remember
May 19, 2010
Imagine you are just another student
visiting the Vietnam Wall.
Overwhelmed
by the sheer number of names
engraved on the
black granite masterpiece.
Greeted with a wave of emotions
sadness, wonder, sympathy,
awe.
And you think-
Maya Lin, the miracle worker.

Imagine you are a father
walking toward
the familiar place
where your son's name resides.
Watching yourself reflect back
from the glossy wall
Choking with sorrow
when you see it.
Raymond V. Deblasio
and you reach out
to touch him
again and again
and again.

Imagine you are the letters
small, exact, precise.
Lined up to create a memory,
a person
Raymond V. Deblasio.
Imagine feeling hands
Dainty to Broad
running across them,
and you,
waithing to feel those hands
you knew
And wishing you could
reach out
help him heal,
ease his pain

Imagine you
the student.
Small and unimportant,
camera hanging off your neck
had witnessed
the lonely father,
the struggling name

and you make a decision
to remember.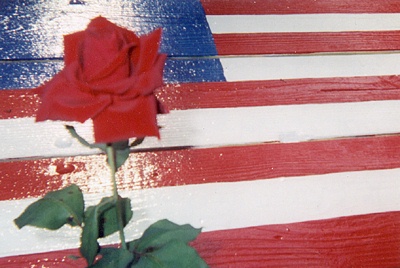 © Elizabeth H., Gulfport, MS