The Beauty is also the Beast
May 19, 2010
Beauty!

Is the blue sky that dimes and becomes dark

Is the bright little twinkles in the sky that soar

Is the water the falls down ever so gently over a crater

Is the hair that hangs loosely on our skins

Is the long sparkly dresses that we wear

Is what makes a person in this world

Is a word that means too much

Has become something that we all strive for

Beauty is Golden



Yet Beauty is also a curse!

It makes us vile and distort

Turns our pure good hearts into a black hatred wretch

Makes us frown like deep canyons

Condemns us to death

Our beauty is too much for our eyes to see

To see the demon that hides underneath

Lurking in our bodies causing us to switch our bright stars off

Making us a monster to those who merely don't resemble us

Who merely stand out in a sea of luminescent corpse

We do not hear our souls crying

Those bitter tears that fall from the sky with their thunder and lightening like screams

Begging us to be stop, begging us to be kind and sweet

Begging us to dye our hearts back to normal

Begging us to be human, even if it does cost us the thing we hold so dear to us

The thing that lumens over us like shadows

It is a curse that has to be broken!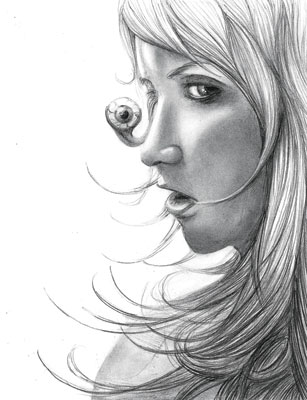 © Jessica P., Bethel Park, PA