My Personal Corner of Hell
May 18, 2010
Every five minutes—glance—
At the ever-ticking—ever-tocking—
Monster mounted on
The wall. Keeping us—
Trapped in this—room—
Of Devils—Teachers—
Goddesses—the teacher favorite.

The bell rings—on cue
They jump—out of their
Seats—not one second—
Missed—friends await in—
Halls out of the doors.
We are trapped in this—prison—
My mother's design of—
Hell—specifically concocted
For me—a hater of school.

Those black hands—
Keeping me inside—
Keeping me—in this—
Corner of Hell. Eyes—
Stare at me—pentrating
My—skull—gluing me to
This—scorpion-cursed—
Desk—in the back of the—
Room, directly under that—
Clock.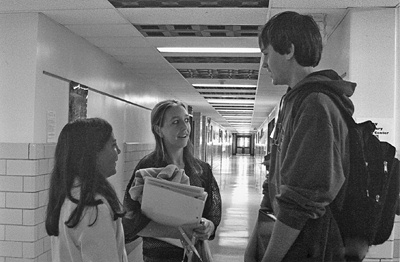 © Kathryn K., Pompton Plains, NJ