Living as a teen
May 18, 2010
You'd think to be a teenager,
it would be all fun and games,
but in reality is not all the same.
Your world flips upside down and your head starts to pound, and all of a sudden the tears poor out.
I wake up every morning and look into this mirror, i stare into this face, i wish i looked pretty but im just a discrace.
My friends love me.. For me, and they hate it when i say "Im So Ugly." beauty comes from the inside and not the out. My mom always tells me, but i just cant figure that out. I have always had my doubts and learn to keep in my shouts.
I have dreams that we will never fear, always to be happy, and to never sed a tear.
But when i open my eyes, this world is so dark, my friends and family all start to die. My heart hits the floor, i dont know how much of this life i can take anymore.
My world keeps spinning, so my life keeps living, it used to be bright and full of life, but now all i here are gun shots and fights.
Pregnant people that just turned 15, walking and roaming up and down the streets.
This world is a shame, its never going to be the same,
there are suicides and homicides everyday. So do we have to live in a world of hate?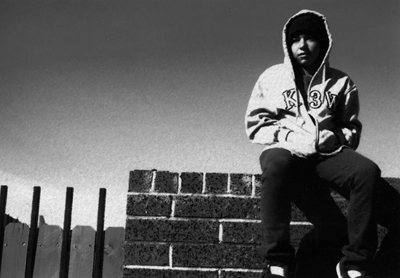 © Stan G., Phoenix, AZ