Where is God?
May 11, 2010
A gleaming gate ahead,
Divine
In its striking radiance.
Light pours out
Of every breach
Between the golden bars.
The Eternal Sanctum behind,
The Garden of Heaven.
Joy overwhelms
With each tiny step towards
True bliss.
An angel,
A celestial messenger to God
Wreathed in holy flames,
Had beckoned forward.
Unwitting compliance followed
While ascending the crystalline stairs.
Begs this is
A dream,
For entrance is
Forbidden.

The angel glares
And snaps a fiery finger.
The Sinner
Falls, and falls, and
Falls.
Consuming fire abounds, leaping
Through the air.
Not the holy flames.
These flares are furious
And blister the skin from afar.
Molten volcanic basalt
Lines the towering walls.
Not the ground,
Not the Earth.
A prison.
This is where
The Sinner
Falls.
And this is where
The Sinner
Stays.

The Sinner
Pleads to God
And finds no answer.
Where is He?
In this hour,
Dark and foul,
Where is He?
Not here.
Never is.
Never was.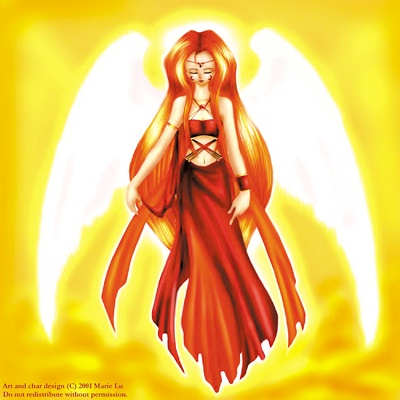 © Marie L., Sugar Land, TX