A Magical Life
May 17, 2010
I am from picture books and teddy bears,
From fairy tales and warm good-nights.
I am from glow-in-the-dark stickers on my ceiling and Mickey and Minnie Mouse on my pillowcases.
I am from bedtime stories read by Mommy and Daddy, Great-Grandpa's rocking chair and thousands of hugs.
I am from flowers planted many years ago that emerge each spring,
Stronger each year, standing tall and proud,
Growing resilient and beautiful, just like magic.

I am from lime slushies and nachos on my backyard deck,
From mosquito bites and night swimming.
I am from citronella candles and pool parties,
From my swimming pool and the big purple water tube.
I am from "One for the money, two for the show, three to get ready, and four to go!" before taking that first fearful plunge into the icy water.

I am from Thanksgiving morning and the Macy's Day Parade,
From the scent of turkey cooking and apple pie baking.
I am from shrieks of laughter and football on TV.
I am from awkward family hugs and bowls of stuffing,
From the birthday candle standing upright in the pumpkin pie, just for me.

I am from jump ropes and hula hoops,
From sidewalk chalk and summers down the shore with my cousins.
I am from bubble-blowing and blanket forts.
I am boogie boards and Christie braiding my hair.

I am from prayers and fried fish at Grandma and Grand-Pop's house on Christmas Eve,
From warm pink pajamas and Polish food.
I am from Christmas Day at Grandma and Pop's house,
From being the baby and "Pretty Thing!"

I am from airplanes and Mickey Mouse,
From Disney World and Cinderella's castle.
I am from brilliant fireworks and dreams,
From princess crowns and magic.

I am from the Beatles and "Candle in the Wind,"
From "Eleanor Rigby" and Chris's drumset.
I am from plays in the basement and "Tyrannosaurus Rex!"
I am from calloused fingers and broken nails, the battle scars I won from stealing Chris's acoustic guitar and teaching myself how to play.
I am from videos of "Hey Jude" and "Happy Birthday" that my brother and I played on guitar.

I am from music and summer,
From dancing my heart out on stage and receiving roses.
I am from blue shutters and pink walls,
From love and protection, music and laughter.
I am from the family and friends that gave me the love I needed
To grow tall and strong and proud
Resilient and beautiful, like my flowers.
It has been and will continue to be
A magical life.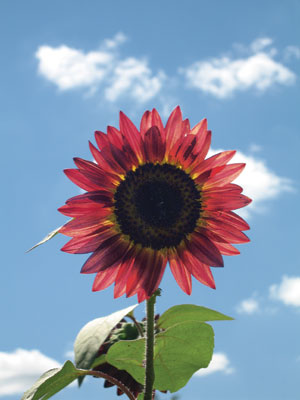 © Lydia N., Greenfield, IN