I'll Love You Forever
May 17, 2010
I am from Ernie's farm vacation and your lovely homemade meals.
From Ridin' High Ranch and disastorous Disney trips.
I am from 3-D terrors and Dad's hurting tooth.
From pumpkin pie knock-knock jokes and drool all over my shirt
I am from a house smelling like candles or a house smelling like blech.
From the junk in the garage or underneath my bed
I am from all the stuff in my locker that brings back memories.
From the search we had for Darla,
that seemed like it would never end.

I am from our dates at Red Lobster and a movie to follow.
From those embarrassing shirts and combing my hair to the side
I am from your lovely lullaby "You are My Sunshine".
From the book you always read to me: "I'll Love You Forever."
I am from the torture I endured from Nick.
From the torture Joe endures from me.
I am from those pictures we continuously look back on,
which seem so long ago.

I am from the hard work in wrestling which you help me through.
From the beautifully decorated basement where my plaques hang
I am from my daily trips to Burger King with Joe Jakubik in kindergarten.
From my rides on the yellow short bus to my first year of school.
I am from our generous neighbors except for the grumpy man in the yellow house.
From getting stithces for running into walls or running into neighbors late at night
I am from the overwhelming moment when you told me Joseph was being born.
From the death of our genuine Nonni
which taught me the meaning of life.

Our old adventures consisted of riding bikes, walking dogs, and visiting horses and the old ranch.
Our future adventures will consist of selling Italian Ice, more state championships, and visiting colleges.
I'll love love you forever, I'll love you forever, and as long as I'm living your baby I'll be.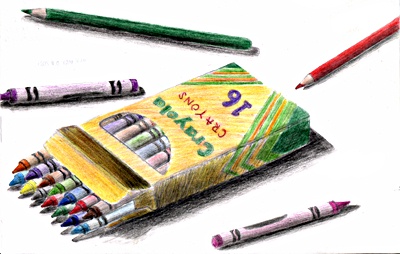 © Dana H., Wichita Falls, TX