Somewhere Along the Memories
May 17, 2010
I am from the old, white house on the corner,
From the lovely, little town of South Plainfield, New Jersey.
Where the only interesting things are our wrestlers and the Labor Day parade,
But, I also come from the loving, caring family who live with me.
I eat in the kitchen decorated with apples,
And go in my lime green room to sleep.

I am from the same place where my family and I laughed about the little memories that happened throughout our day,
From the same place where my beloved mother spent her whole life.
Where Jenee, my eldest sister matured, and grew up to be my biggest role model,
Where my other sister Dina and I laugh about way too many things.
Where my sisters and I argue about clothes,
And where the dogs are treated equally as humans.

I come from Greek, Italian, and Polish descent,
From a half-strict mother and over-protective father.
From the scariest laundry room,
And the liveliest family room.
From where I tripped over my own dog,
To where my mother made faces at her food.

I come from a home named Jack Nicholson,
As good as it gets, but can be a little rough at times.
I come from a house where it's always loud,
Dogs barking, t.v. playing, drums, and even a noisy toilet.
I come from a home with more memories possible to write,
I come from a loving home.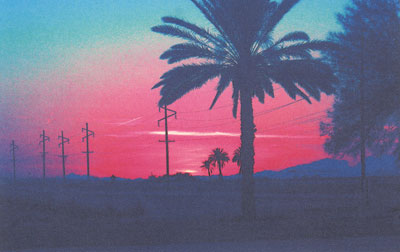 © Arenda R., Palo Verde, AZ