Killing Silence
May 17, 2010
A great poet once said:
"A thought went up my mind to-day,
That I have had before"
A thought about that thought did go through my brain
Tearing the silence and breaking the peace.
As if the dark man grabbed a chain.
He was coming to unleash its rage,
Tearing my ideals piece by piece.

Silent as an assassin
Yet as present as the water in the ocean
It will someday approach me, and those around me.

The thought of loss might arise fear,
But it will stop for none
And all will certainly then be gone.

If it be true,
That our souls are going to other bodies,
Then my soul has at some point
Met with him and gone along.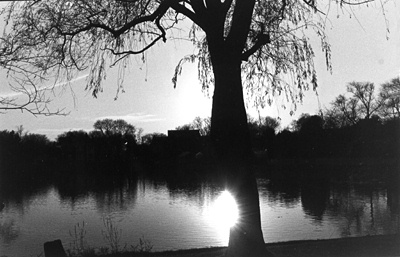 © Chuck K., Marblehead, MA