Silence
May 15, 2010
What happened
To the voices
To the noise
To the buzz
Of everyday life?
***
Everything looks normal
If that's how you describe
My life
But nothing sounds normal
***
I hear nothing
But deafening silence
The lack of noise
Is driving me insane
***
I try to talk
But my vocal chords are frozen
I try to scream
But something suffocates me
***
I need to hear your voice
Any voice
My voice
Anything but silence
***
Silence is lonely
It slowly eats you alive
Drives you insane
Makes you paranoid
***
No communication
Disconnected from the world
Lost and never found
Silenced.

The End.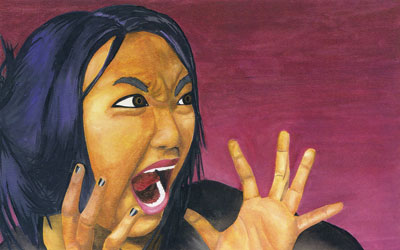 © Lauren S., Forest Hills, NY