Visit with the Doctor
May 15, 2010
The doc' walks in
I squeeze your hand harder
He talks to my mom first
Privately
***
She comes back crying
Is it that bad?
My heart is thudding
My palms are sweating
My stomach's in knots
***
You tell me everything's
Gonna be okay
I just hope you're right
You usually are
***
The doctors returns
He greets me
Enough chit-chat doc'
What's up with me?
***
The news is a smack in the face
A punch to the gut
I can't breathe
I can't think
***
I have cancer
Brain cancer, to be exact
The doc' says I have
6 months to live
***
6 months?
My life will end
In 6 months
Oh my God...
***
I look at you
You're crying
I've never een you cry
Why am I not crying?
***
I don't know what to feel
I'm not sad, not yet
I'm shocked
And scared
***
I want you to hold me
Make the pain go away
Make the cancer disappear
Make the 6 months last
***
Promise after I'm gone
You'll still love me
You'll find someone else
You'll be happy
***
Stay with me
Until I die
Love me forever
Never forget me

The End.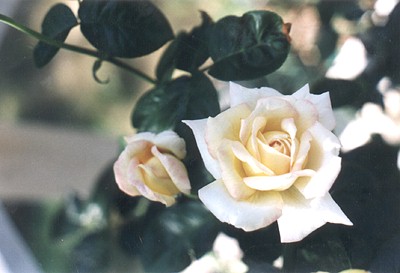 © Jacqueline S., Hanover, MA