My Home
May 12, 2010
The home is happiness,
Discussing the day at the dinner table,
Waking up Christmas morning waiting to open your stocking,
It's where the heart is.

The home is full of memories,
The memories you can never forget,
Those 'had to be there' moments.
That will always be wallet sized snapshots in your memory.

It is the place where secrets and surprises dwell,
The hiding spots that only you know about.
The missing Easter Egg that you forget to find,
And find six months later.

The home is a place you can call yours,
A place you can come home to every day.
And just kick back and relax.

The home is unique, particular, incomparable,
Once in a lifetime adventures,
Not a normal place,
It's my place,
My place I like to call home.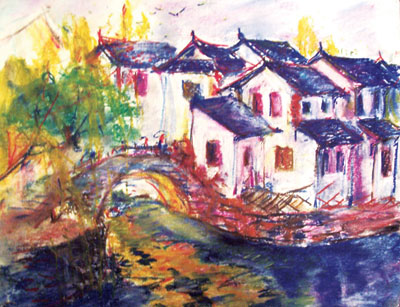 © Xiao H., Naperville, IL