L.I.F.E. (Love Influences Favorable Endings)
May 14, 2010
I lay by your bed side,
so anxious that my body tingles like a bell.
The guilt runs up my spine as cold as ice,
I feel it washing over my own mourning soul,
my heart aching with my own doubts and fears.
As I sleep so loudly next to you,
I drift into my restless consciousness.
Love... "I'm here for you."
"I'm so sorry, mother. Don't leave me."

My intoxicating dreams relive the remnants of the undying memories hidden deep,
6 feet under the castle of reinforcing strength towering over my pains.
As these sharp images feel as though they pierce my eyes,
these very moments come back to me from a place of innocence.
As a stubborn youth I hide,
so scared that my body becomes petrified,
my skin turning as pale as winter.
With every impaling hit mother takes,
my broken screams amplify in sync with both my hatred and sorrow.
Influences... "I can only trust myself."
"Family is the most important. Don't leave me."

As my own scream fills my head like a balloon,
I'm taken to another overwhelming memory.
Mother is crying as I walk up the porch in concern,
she is happy.
With my voice sounding as if I had ran countless miles,
I heavily question why tears run down her exhausted face.
With father gone,
her various bruises fade along with the problems.
With no more fear of the future,
Mother and Son sit side by side in long-deserved tranquility.
Favorable... "We have been through perilous circumstances."
"We shall keep on moving forward, together and never alone. Don't leave me."

A light hits my face as it peaks through the window from the sunrise outside,
the warm feel and the majestic sight both comfort me as I now come back to reality.
I hold mother's motionless hand in understanding.
She would want me to be as strong as the castle of character she helped build,
brick by brick we watched as I grew up.
I whisper my goodbye as I always have her in my protected heart,
and my tears escape me unwillingly.
I look away in disbelief as I ask them to pull the plug,
she has suffered for me for far too long.
As the inevitable comes closer than anticipated,
I feel her grip my hand,
she wakes up from her solitary coma.
I smile as I hear her call my name.
Endings... "We all suffer, and we all die."
"But as we persevere, we learn to smile."
"Things fall in place, and the ending is only the beginning of something better."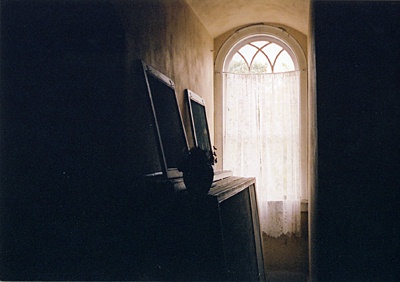 © Kandi B., Vacherie, LA