Ley Lay Here
May 11, 2010
Lets just lay here,
You next to me, me next to you
It would be just so lovely...
Letting the beating of our hearts fall in-sync
As the pulsation of "our" song floods our ears,
Watching the lights from the outside flashing,
Signaling the troubles out there,
But it cant reach us here,
Cause the lights are just a show to us,
Dancing across the walls,
Making the moment even more right.

Lets just lay here and watch the time pass,
Letting it make our bond stronger,
Just laying there getting to know each other better.
With every connection of our lips,
With every whispered word,
And with every word thats unspoken,
We'll grow closer,
Sooner or later well be closer than conjoined twins.

Lay here with me,
Cause i don't know what would happen to me
If i didn't have you.
Your the only one who truly saw me,
And wanted to keep me.
I alway thought
Your beauty, your charm, and your personality
Were something i couldn't reach,
Something I could never grasp in my rough weathered hands,
But you showed me that someone like you
Would want to reach out for me
And take me in you arms of satin
And call me yours.

So baby lay with me cause you want to,
Not cause i ask you
Lay with me cause you want to be with me,
Not cause you think it would be right
Love me cause you want to love me,
Not so i wont break,
I've been hurt a lot,
And i learned
you cant have a rainbow
without a little rain.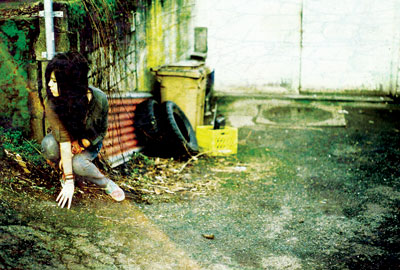 © Hailey J., Lake Oswego, OR