Just You
May 11, 2010
I want you. The sweet, kind, sensitive you.

You, who can wake me up in the morning – something that's nearly impossible to do.
You, who can cook me a breakfast that could make me eat for days.
You, who can take me to the park with nothing but curiosity, and help me have a blast.
You, who can play anything and everything with me until we've collapsed on the floor about to pass out from contented exhaustion.
You, who can keep me out of the reverie I'm so accustomed to. You, whom I can playfully wrestle with, and never win.
You, who doesn't mind that I can watch scarier movies than you do.
You, who doesn't mind that I watch sports that no other girl watches.
You, who sings to me, even if your voice is terrible.
You, who holds my hand with a sureness that can put the hardest heart at ease.
You, who sweeps my hair behind me ears, so that you can see my eyes more clearly.
You, who can make me swoon, even in my dreams.
You, who sees into my soul without trying.
You, who can still smile and speak soothing words, even while I'm screaming at you.
You, who can read my mind, and still not know what I'm thinking.
You, who lets me fall asleep in your arms.
Who tells me what's right from wrong, when I don't seem to know the difference.

Who can make something out of nothing, and everything out of something.
You, who loves the simple things.
Who loves who I am underneath it all.
You, who loves me.

In all my frailty. My inadequacies. My selfishness and insecurities.
You, who loves me unconditionally.

I want you. The you whom I love too, though I hardly know you, and I haven't met you.

I love you. Just you.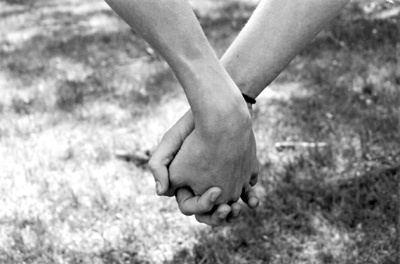 © Alexa T., Pompton Plains, NJ