Glasses or something more?
June 1, 2010
Glass right in front of me, all the time.
Sometimes clear, sometimes blurry.
Sometimes never even clear at all.
What is it helping me see?
Am I just hiding behind it?
Am I hiding beyond what I think?
I feel like a different person without this glass always infront of me. It's become a part of me and I hate when things gets foggy. Sometimes they give me shade and other times I see over them. I can't see beyond what I'm looking for. Maybe there's just a crack in them or maybe I can't see at all. I see into a world of possibilties.
I see into the possible and impoosible.
I see into the future, past, and present.
If only I could see truth. If only I could see beyond. If only what I am seeing is worth seeing at all, or seeing what I am seeking.
Sometimes I can't believe what I'm seeing at all.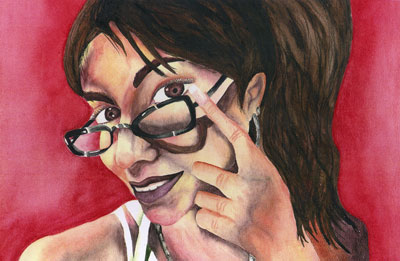 © Colleen P., Jackson Heights, NY