Hey there.
May 10, 2010
Me: Hey dude.
Him: Oh hi, what's up?
Me: Just chilling, you?
Him: I guess nothing much.

Me: So how have you been?
Him: Good yourself?
Me: I've felt so alone.
Him: I'm glad there's someone else.

Me: What do you mean?
Him: I've felt the same way.
Me: I've missed you man.
HIm: Same, I don't know what to say.

Me: Ha, me neither.
Him: I don't want this, do you?
Me: No, but is there another choice?
Him: We could try brothers again, just like we used to.

Me: I don't want to get hurt again.
Him: Well neither do I.
Me: You made me hate life.
Him: ..... I g2g, goodbye sam, goodbye.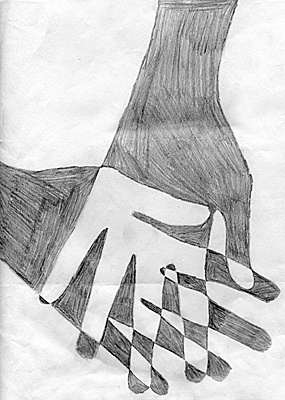 © Warlito B., Tamuning, GU