Swingset
May 10, 2010
Fingers wrap firmly
around tarnished chains.
She sways back and forth,
her shoulders slumped, her thoughts
in the past,
trapped.

A bloodied face
hides his clear tears.
She holds him securely.
Erasing his pain,
letting it smear
The front of her blouse

Dull eyes stare,
her aged face
stained in remorse,
aching with sorrow.
Anguished like
a never ending chill.

As she shifts
with the sigh of time,
she watches the swing,
he used to laugh in,
hang void
and lonely beside her.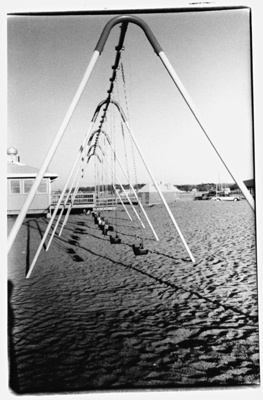 © Gina M., Marblehead, MA