Worries can Kill, My Nightly Hell
May 6, 2010
Worries can Kill, My Nightly Hell

Like demons crouching at my feet
Swirling, taunting in my head.
Making me toss and turn in bed.
Like the Dead rising from
their forever rest.
Remembering what was forgotten
Forgetting what was known
Tearing me up to shreds
Piercing me with doubt,
Wanting to scream for help but smothered by the pressure
Nerves are hurting me, binding me with anxiety.
But then Lady Exhaustion comes with sleep
and peace. Banishing the Beast
to their dark places gnashing their teeth and
Screeching their claws on the very fabric of my being
As sleep sets me free from my Worries
for one more night
But the creature is still watching
For the perfect kill to instill its greatest thrill
my perfect hell.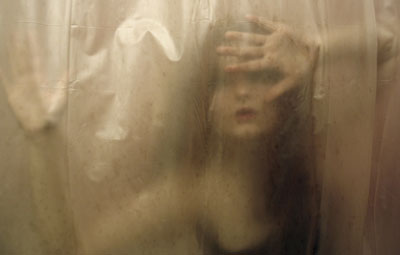 © Emilie E.