A Kid Making Noise
MAG
May 6, 2010
Confusion sings
In engines and the wilderness
On water ripples and neon signs
About our blindnesses.
It deadens telephone wires
And subtly shortens the spoken word;
Syllables fading softly like a dying breath

Of parched throats and empty promises.
In our time, a decree has gone out
To excommunicate communication.
I know you will listen.
I don't know if it will matter.

Many times I have taken a stand
On high stone walls, where the breeze is best
And in windowless rooms, where the
only sound
Would be my own.
All to nothing; I have ink and a page, and
A hand to pick the lock of an incarcerated mind
And free from captivity the words
I cannot speak.

I have screamed and ranted,
Spewed double-edged swords and jagged barbed wires
Felt the chords buzzing in my throat.
But still it hibernates, under snow and rock.
So I will spill myself raw, like blood onto pages

And you will hear me then.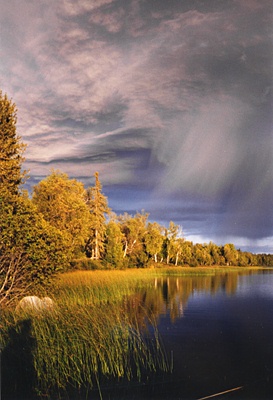 © Dustin B., Nikiski, AK