EMPiRE
May 6, 2010
Do you see these tears,
running down my cheeks so slwo?
Do you see my smile,
replaced by a stupid little frown?
Do you know how much pain I'm in?
My hearts been shattered into,
a million little pieces.
Do you know how many tears I've shed?
because you lied,
and were being so vindictive.
You thought you held the power.
That you were god almighty.
But look,
daddy.
Your EMPiRE has fallen.
There's no more mighty tyrant,
crushing me to the ground.
You can't control me any longer.
I'm FREE of your evil reign.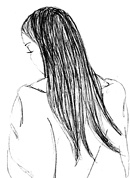 © Miranda B., Neosho, NY