"My Struggle is My Prize"
May 9, 2010
Whenever you look at me,
I hope you see
How hard I've worked
to reach my dreams.
Though I struggled,
though I fought,
The work gave me a lesson
that had to be taught.
With pride in my stride,
I had the eye of the tiger.
By working hard, the prize
was mine to conquer.
You tell me I can't do it,
and I'll prove you wrong
Because when I work hard,
I come out strong.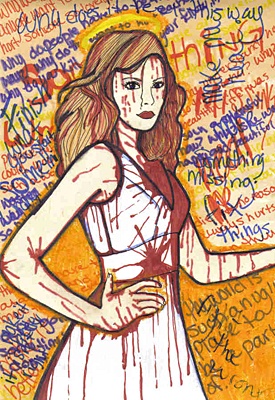 © Sara D., Aiken, SC