Had Me At Hello
May 8, 2010
There are no words
Just a couple of lies
A little while back
No one would have been surprised

At that time I thought I'd fallen
A little too deep
But that wasn't love; infatuation
An exaggeration I couldn't keep

But now I'm falling
No branches to grasp
I've let go of everything
My worries, my past

He's become my world
My inside and out
The rush I feel when he's near me
Pushes aside my logic and doubt

My heart thuds like bullets
As his arm lingers on my shoulder
The more he makes me smile
The more I grow colder

I'm stuck in a fantasy
That never stops for air
Hope getting thicker
With every glance, every stare

But what I can't be sure of
Is if I'm even awake
Could everything that I've been through
Be even slightly fake?

My lip trembles nervously
At the very thought
Of a word I've always been so far from
Something I wish I'd forgot

But I don't want to keep on going
Living in constant regret
This word I get so worked up over
A sadness I always let
Overcome me, overwhelm me
Every moment spent thinking it's all so great
When in reality I know that maybe when he sees me
All he feels is HATE

Yes, exaggerations always get the best of me
Taking over what I want and need
But with every glare I give, the girl that he's with
My heart is burning with greed

Stuttering a little, laughing way too much
Crowded rooms get smaller, smiling at your touch

Blushes brighten, fists they tighten
Jealous growls and voices heighten

Falling once, falling twice
Tripping on nothing, being a little too nice

Getting older, actions bolder
What would she do if he told her?

Everything is such a mess, collapsing into all the rest
If things get worse, what could be next?

All I know is proven wrong, feelings poured over a sad song
Just be patient, it won't be long...

Yes, It's true things are rushing by
But I'm here waiting, can't you just try?

Come alone, I need to say
I've been thinking of you since that day
When you went out of your way...

Don't you dare interrupt me, cuz I'm not letting you go
I'm falling apart and it's all your fault
Cuz you had me at hello.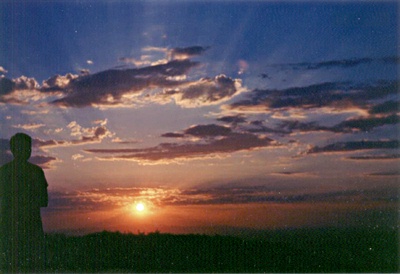 © Jovee B., Dededo, Guam