Step Not On Morning Grass
MAG
May 8, 2010
for they carry the wetness
exhaled by the sobbing soul of the sleeping body
these dark swirling wisps escape from every crevice
and ride on warm winds wrought of hot breaths
morphing, shaping, solidifying
into the hypnotizing sheen in night's misty eyes

They freeze at the cold turn of dawn and
shatter.
Pierced by the unfeeling thrust of light
and cascade down to litter earth
with helpless melancholy and awaiting hope.

Diamonds of dreams that melt to reveal tears at their core,
they hang precipitously upon the cliffs of grass
'til thread-like, they surrender
and meet the dark oblivion of earth
or constrict with layers evaporated to become
a speck of ash carried off toward the skies.

Step not on morning grass.
Crush not dews
– already overdue.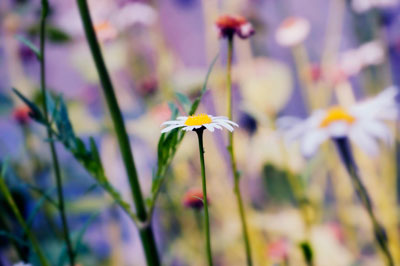 © Madalyn W., Holliston, MA