His eyes
May 7, 2010
His eyes are as dark as midnight.
They penetrate right through my
flesh and bone, caresses my soul.

His body strong as an ox.
russet-brown skin, smooth
as a babies' bottom. Hands
intertwined perfectly with mine.

His smile flawless as ever.
Teeth are as white as the
clouds on a perfect day.
Lips smooth and moist.
Like those of an angel.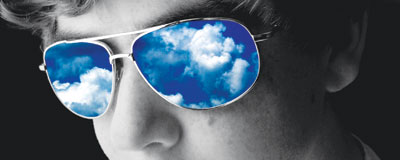 © Joseph B., Mesquite, TX