Strangers, We Are
May 4, 2010
A relentless hunter who relents to hunt,
a wise, knowing preacher who doesn't know,
a fearless love that doesn't exist;
but yet it is still feared.
A well-build ambition, crumbling at the core,
once a someone who could hold their own, now a fool.
A passion pushed away by duties, duties that are never fulfilled.
A moon, a bright full moon that haunts the memory,
a memory never that was never played out.
A shivered tear that animates life,
but just as quickly the magic dies.
A thousand miles part two unfamiliar hearts.
A forgotten face, an unknown name; strangers, we are.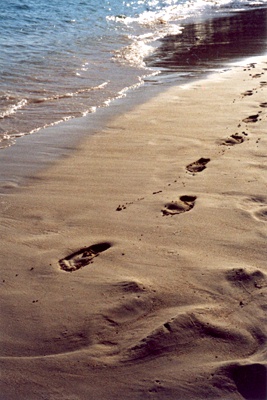 © Ashley B., Potomac, MD