Sunset
May 5, 2010
Ethereal heights,
wafting a crimson flavor
through my enlightened eyes,
bestowing waves of warm darkness
following their more colorful counterparts.

Chivalrous you are, oh knight,
who so easily slays the many dragons
that accumulate in my ragged chest
And the ogres gathering within my mind.

How you resemble autumn,
in year and life,
just before the utter coldness.

Oh night, how I love thee and thy spectral freckles
glowing on thy darkened face.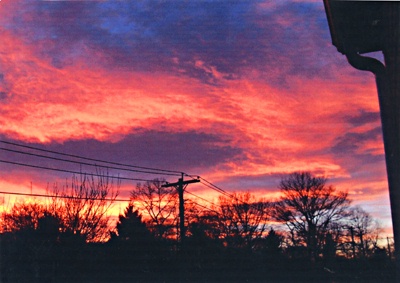 © Robbie M., Milford, CT