What will become of us?
May 5, 2010
What will become of us?


Society onlooking with their portrait faces

Mortal ideas of eternity floating

Three seconds of time in the dust

Like a forgotten flower gently wilting in a vase

I'll never see a perfect sunrise

with my eyes looking through a veil

You are nothing but a dot of ink in this story

just a symbol of what lies ahead

We won't be remembered and that's fine

The ones who came before us

they are just other peoples words

Other peoples accounts for what happened then.

When we are the last ones to survive

then they see our faces

they will know our names in time

We lay the pages to our story

that's not fully written

Looking through my windows

nothing but barren wasteland

Through the peep hole in the door

The sun awaits for me to show my face

to make my mark

I can only understand what I want

When I know what that is

I will tread my mountain to clear a path.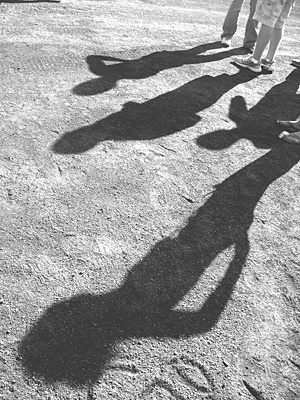 © Trella R., Mountain Lakes, NJ